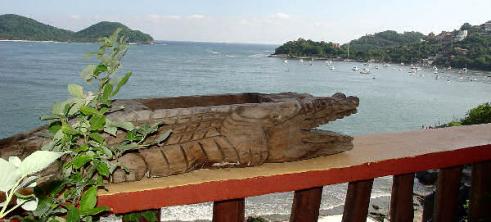 Bungalows Casa Adriana - Accommodation, hotels, villas, bungalows, lodging
Nombre:
Bungalows Casa Adriana
Dirección:
Playa La Madera s/n
Bungalows Casa Adriana invites them to visit this paradise beach destination on the Mexican Pacific. With an exquisite view over the bay of Zihuatanejo beach may be in our two comfortable apartments furnished.
Just a few meters from the beach in Madera Zihuatanejo Bay and just minutes from downtown Zihuatanejo, where you will find all services and products for an unforgettable vacation.
Services:
Kitchen
2 bedrooms
Air conditioning
Cable TV
Hot Water
Private terrace with ocean view
High Season: November 1 to April 30 over Christmas, New Year, Easter, Passover, and Bridges National $ 150 USD Low Season May 01 to October 31 $ 100 USD